About Us
About Dental in Mexico®
Life is Short, Choose the Best
You deserve only the best in life. Three Best Rated® was created with a simple goal to find you the top 3 local businesses, professionals, restaurants and health care providers in any city. Our employees Handpick top 3 local businesses. We check business's reputation, history, complaints, ratings, satisfaction, trust, cost, general excellence, reviews using our 50-Point Inspection. We display only businesses that are verified by our employees. You can call it "Due Diligence." or "Common Sense." We call it "Hard Work." Our website is updated on a regular basis for quality and latest business information.
Make it Easy
Three Best Rated helps you to find the best businesses in any city without any effort along with their complete information. We display all information we have including Name, Email, Phone and Website URL right on our website. We do not hide any business information from you. We do not require you to sign up to get the information. You do not have to pay us to get the information. You just contact the business directly and do business with them, we don't come in the middle any time. We do not sell your information to any business.
We Honor Local Businesses
For Businesses, It is free and do not pay us to list them ever. We prefer to list good and best local businesses and not big corporations who have an office presence in your city. We believe that local businesses provide much better and personal services than corporations to you and your family. Local businesses know your city better since they live there too. Our policy is free to list because if you can pay to list, then is it really the best business? No Pay to Play!
Praise
"How do you arrive at your ratings of physicians? I happen to go to one of the doctors you rated, and agree with your rating, and the review you cite, but reviews for him elsewhere are totally different — negative. I have heard that some ratings done by evaluation services are based on what the business being rated pays to the service. When it comes to physicians, it's hard to know which rating to trust." – Rebecca Stager
"Actually, I am not sure how I stumbled onto this site–but I'm truly glad I did! The site is clean and sleek. The fact, the opening page begins with a state by state listing helped to jump right into the information I needed. The reviews were easy to read and beneficial; plus I was able to get the right page within 2 hops–a rarity on most WEB sites! The Keep It Simple Stupid rule is effective for any user. I spent many years as an IT specialist and CIO/PMP with the federal government. I admire the WEB design and appreciate the services it provides. I will definitely use its services again! " – June M. Helligrath
"As a business owner, dealing with a company that truly takes pride in the needs of its clients is of utmost importance to me. ThreeBestRated has been absolutely wonderful! I've contacted them on several occasions regarding the general upkeep of my business profile and they've always been very attentive, professional, and extremely timely in addressing my needs. I would recommend ThreeBestRated wholeheartedly to any business owner who is seeking an exceptional level of service and care." – DR. LESA BROOKES FRANCOIS, MD, Las Vegas, NV
"I just want to relay that I discovered you by accident when doing an internet search for services in Spokane WA and have found you to be the very best! Thank you for providing this service which far surpasses any other I have used locally." – Jo Ann Warner, Spokane, WA 
"Three Best Rated is a treasured resource when I look to hire a company in Nashville. They have done their research on reviews and reputation already, so it is a matter of selecting the best of the three providers for me." – Rachel Stanton, Nashville. TN
"I am proud to say I am one of your three best roofers in Rockford IL. I print off the page that shows your three best and give it to every customer I see. Love this website! way better than A****** list!!! Thank you." – Steve Pletsch, Rockford, IL
Focused on Best, Not Most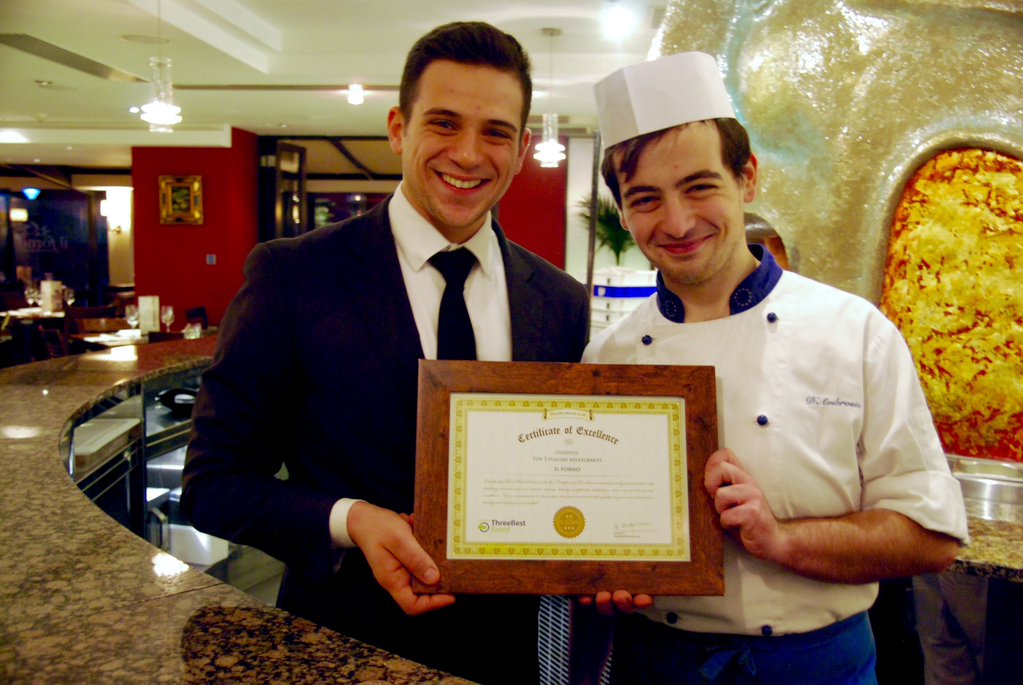 LOGOS
If you are listed on our website, You have our permission to use our logo, badge and link on your website and other social platforms. Here are the links to our Logos and Badges.